Photographers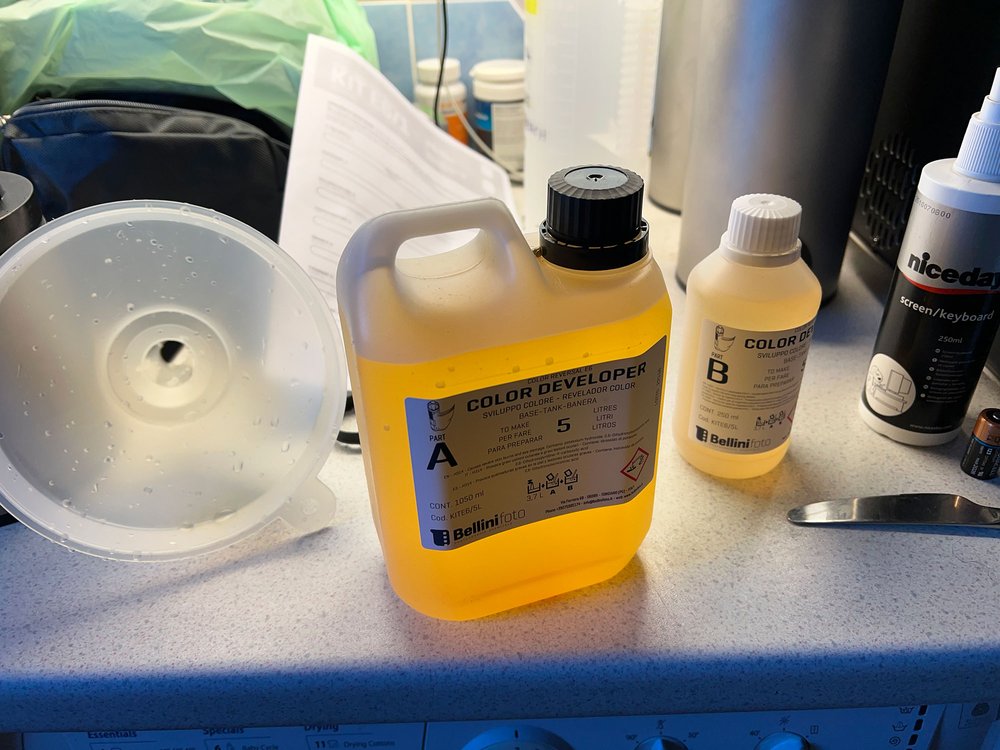 Home film developing report
The Art of Adventure - Bruce Percy
Around September, my film developing machine turned up. But due to work commitments I have only got round to start learning / testing how to use this machine this week.
The machine itself - the Analogico Dev.a looks like a brilliant machine and well thought out. But I have to confess that I was getting nowhere with processing test rolls this week and I just figured out what the problem was.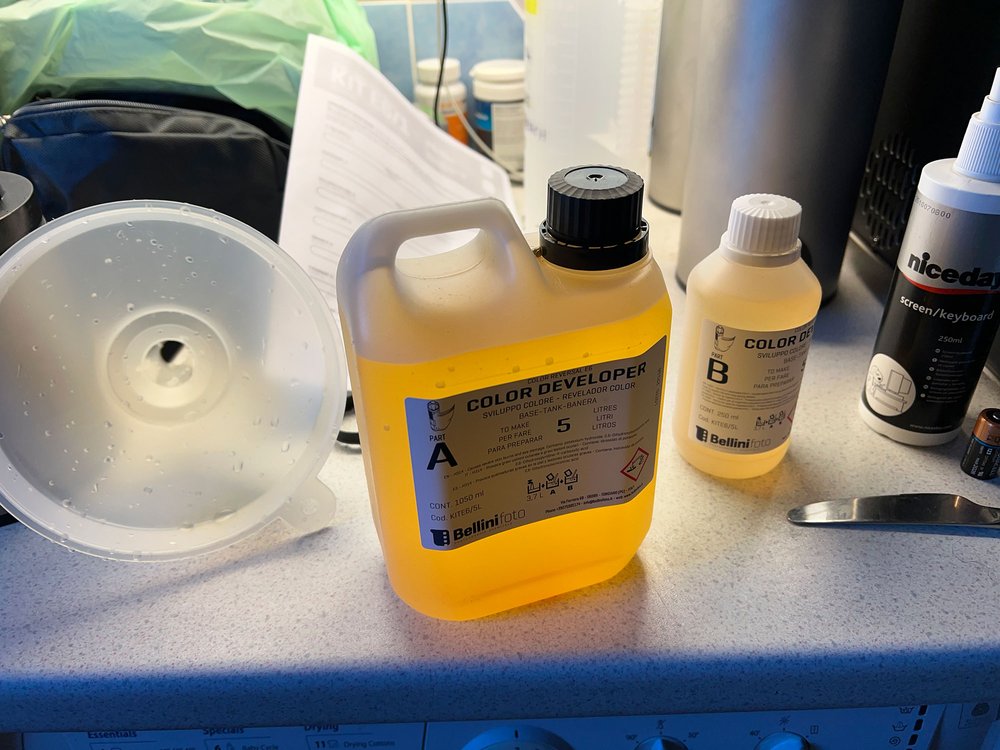 All the films I tested (3 rolls - shot in my back garden), were all coming out extremely dark. I had double checked the chemistry mix instruction sheet, and also double checked that the machine is operating properly - which it looks like it is.
So I decided that it might be the chemistry I used, as I bought it in the summer. I assumed / hoped it had expired (it had'nt). And today I have just realised where I went so badly wrong….
In an attempt to economise, I had decided to buy the 5 litre kits, and here is where I went wrong: I didn't realise that the 5 litre kits are intended to be mixed in one go. Not split into 5 x 1L processes. Which is what I was trying to do. I got 2 1L processes in only to find some of the bottles were more than half way used up, which made me realise that something was off.
Massive rookie mistake, and the shops have told me that this seems to be a common assumption that you can just split the chemicals down, when really, they are intended to be mixed in one go.
It's a learning process. And so I now have ordered several 1L kits. More to follow.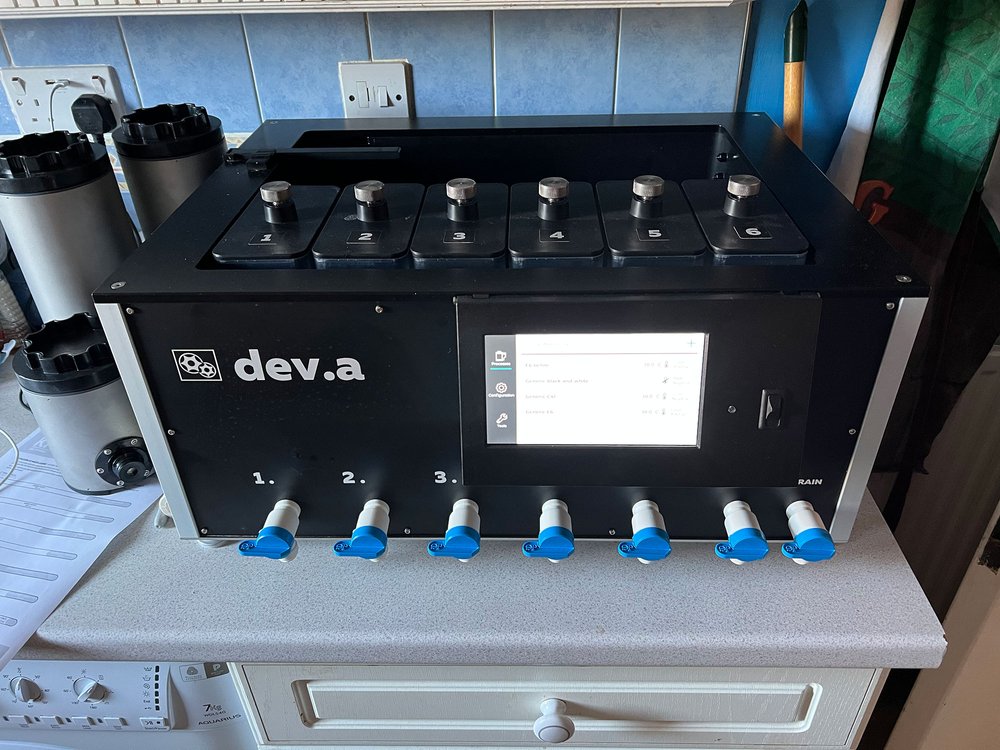 The machine itself is a quality build operation with a bright touch screen on the front. I bought some giraffe watering cans for use with the machine, as this helps ensure the mix pours into the trays with no spill over.
Below you can see the list of programs that the machine comes with, and it's very easy to create your own.
Due to the Royal Mail strikes, and postal delays I think getting through my 160 rolls of film before I go to Japan this January is going to be a stretch. But I think it would be good to just get a few batches done and see where I'm at. Once I've done some further testing with the 1L kits that are on their way to me.
I intend to write more about this as I continue to learn about this whole process.