Photographers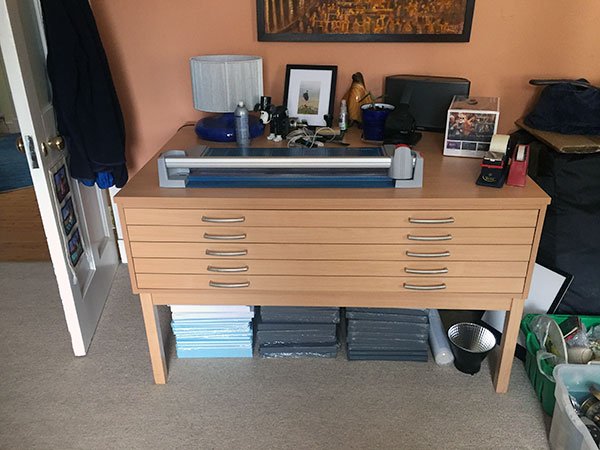 Print storage and worktable
The Art of Adventure - Bruce Percy
I was sorely needing a table where I can work on my prints, and also somewhere to store prints and art work I've produced.
This got me thinking about how many of us actually get something to store our prints in? I opted for an architect set of drawers. It's rather large, but now that I have it set up, it's just what I was looking for.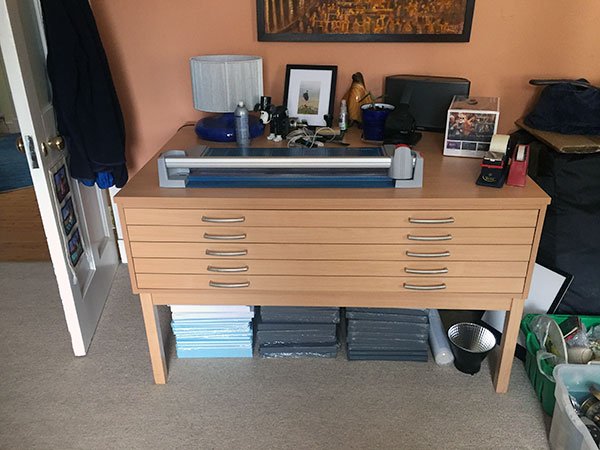 I think a studio of some kind is a complete luxury, but often not considered. How many of us are just editing our photographs on a laptop on the sofa? I have another desk with a permanent screen set up - an Eizo display alongside a daylight viewing booth, so I can review my prints against my monitor.
I appreciate this is a luxury for most. How many of us have the space, or a spare room to do this with? But I do think it's something to consider. Especially if you print. Which I think all photographers should do.