Photographers
Artificial Inteligence 3
The Art of Adventure - Bruce Percy
I asked Stephen if he could ask Midjourney to generate some AI photos based on the criteria 'Bruce Percy Iceland', and this is what it gave him:
Crazy shit!
I'm thinking 'yep, that's what I'd be looking for'. I asked Stephen if he could simplify further, so he typed in 'minimalism' and 'reduced detail', and got these: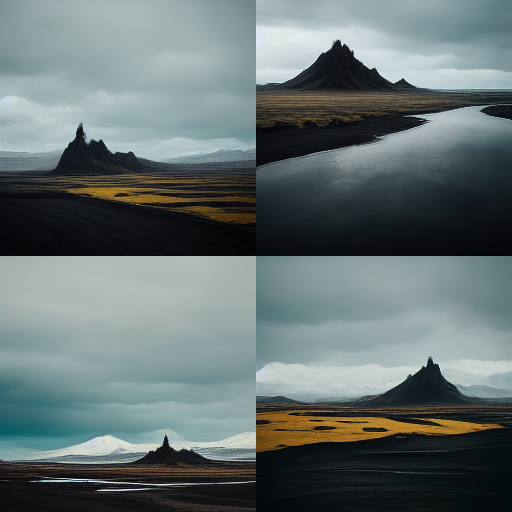 Spooky. First off, I feel as though I am looking at memories I don't remember having. Some of the motifs etc used in these generations remind me vaguely of some of my own work, and also, of some known places throughout Iceland. I am sure AI has used elements from real photos of Iceland as well as my own images to do this.
As someone looking at work that has been generated based upon their own work, I feel as though I am looking at a parallel world of sorts. There are just so many traits of what I do, and what I like to go looking for in these artificial generations, that they leave me feeling a bit odd. I can't associate with them on an emotional level because I was never there to create them, yet they feel and look like parts of Iceland that I would be interested in shooting, and compositionally, mirror to a degree what I do.